Resources and services
Finding the right support can make a big difference in your experience with AML. The resources listed here can help with many aspects of AML, from assistance paying for treatment to making contact with others facing the challenges of AML.
MyAgios™ Patient Support Services
myAgios Patient Support Services will work with you, your caregiver, and your healthcare provider(s) to help you get treatment after you've been prescribed TIBSOVO®.
Financial assistance may be available, no matter your insurance type or statusa
Your healthcare provider or myAgios Patient Support Services can help figure out which financial assistance program is right for you.
For more information, please visit myAgios or call 1-844-409-1141, Monday through Friday, 8

am

to 6

pm

ET.
Additional resources
More information on Servier Pharmaceuticals
General cancer resourcesa
American Cancer Society®

Leukemia & Lymphoma Society®
Support groups and services for you and your caregiver
CancerCare®

MyLifeLine

Cancer Support Community

Patient Access Network Foundation

Good Days

Patient Advocate Foundation

HealthWell Foundation®
aThese are independent resources. Servier Pharmaceuticals is not affiliated with these organizations.
Tools that can help
The downloadable materials below may be helpful to you and your healthcare team.
Educational resource for TIBSOVO
Your guide to IDH1-targeted treatment with TIBSOVO.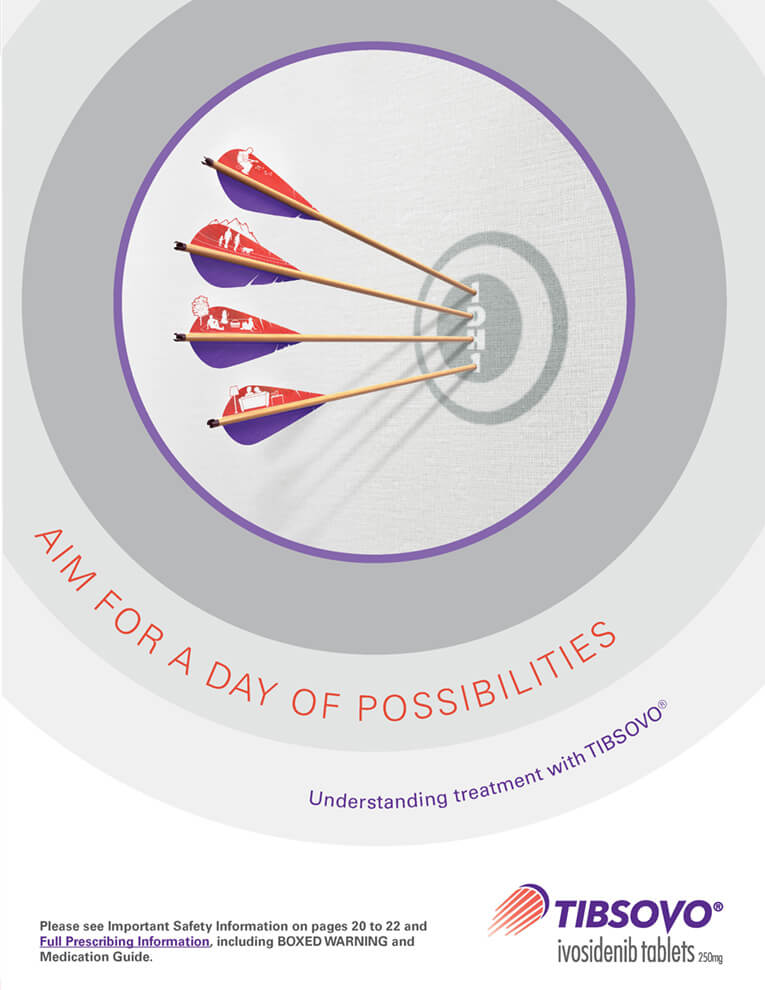 Differentiation Syndrome Reference Card
This card can help you let your healthcare providers know that you are taking a medication that can cause differentiation syndrome. Fill it out and keep it with you at all times. Be sure to show it to any person involved in your medical care.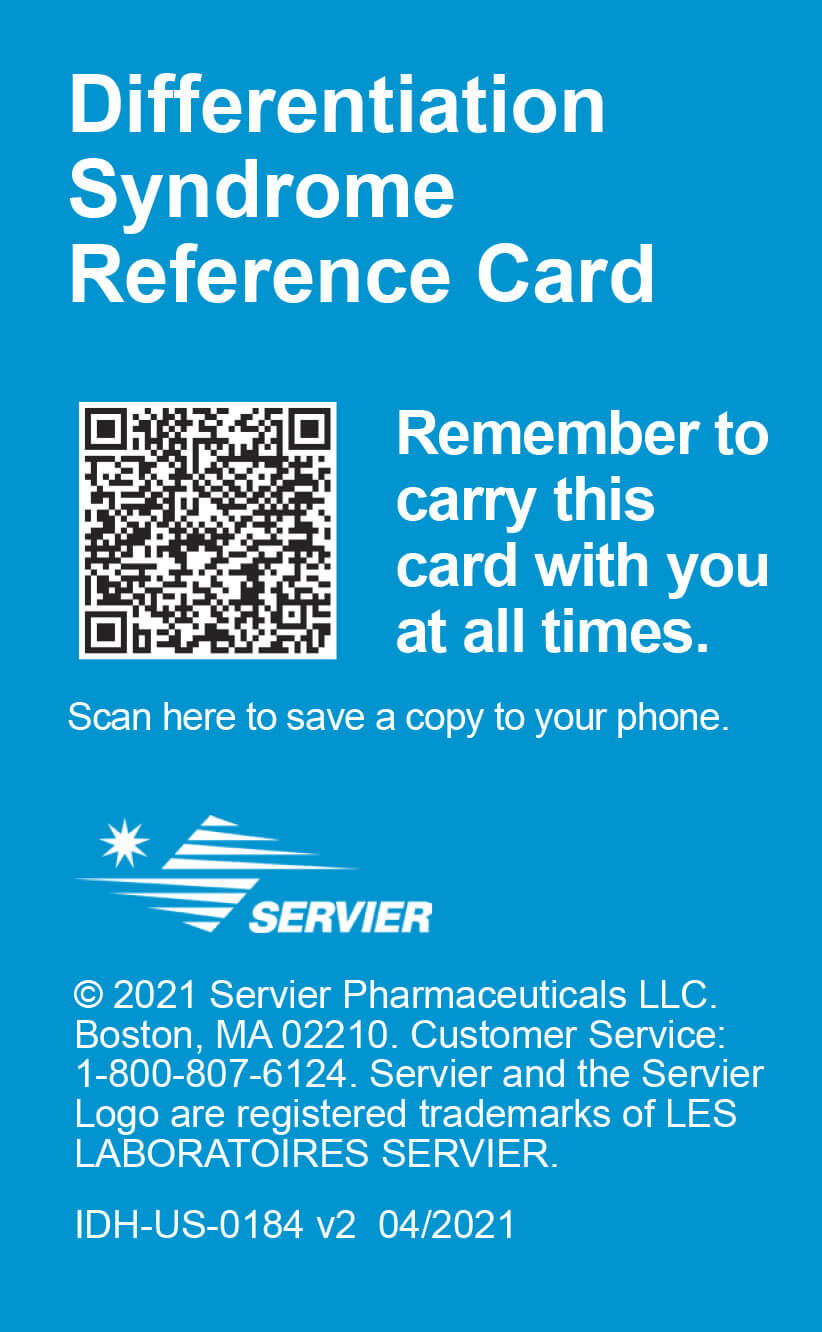 Medication Guide
Visit myAgios for additional resources for patients and their healthcare teams.